Glocal Hotel Itoshima, closest authentic hotel to Kyushu University
Glocal Hotel Itoshima, closest authentic hotel to Kyushu University
Glocal Hotel Itoshima, closest authentic hotel to Kyushu University
Glocal Hotel Itoshima, closest authentic hotel to Kyushu University
Glocal Hotel Itoshima, closest authentic hotel to Kyushu University
Glocal Hotel Itoshima, closest authentic hotel to Kyushu University
GLOCAL HOTEL ITOSHIMA
2021.8.2 Grand Opening
Brace yourself for superb sensations. Approximately 40 minutes by car from downtown Fukuoka
Closest Itoshima hotel to Kyushu University
Itoshima, located in Fukuoka Prefecture, is surrounded by abundant nature and boasts top residential popularity in the area of Fukuoka. Furthermore, ITOSHIMA is gaining popularity among travelers from all around the globe owing to the social media activity of many artists enchanted by Itoshima, who set up their ateliers here.
You are warmly welcome to stay at Glocal Hotel Itoshima when working or when on holidays.

Hotel's attractions
01

Restaurant
Favored Itoshima breakfast
Variety of creative dishes diligently prepared mainly with fresh local Itoshima produce and seafood.
We offer the favored Itoshima breakfast in buffet style.
02

Location
Surrounding facilities
Hotel guests are welcome to use the adjacent Genki Club Ito/Ito Hot Baths, a bathing facility with natural water, free of charge, and also use the gym, swimming pool and the stone sauna for a discounted price.
03

Sightseeing
Itoshima sightseeing
Experience Itoshima through its attractive history, nature, food, and shops exciting all senses. Reserve your time for your favorite, ITOSHIMA.
Rooms
A total of 85 rooms in 10 different types, variety of guest rooms and selected amenities
A wide variety of guest room types for a perfect stay when working or when on holidays.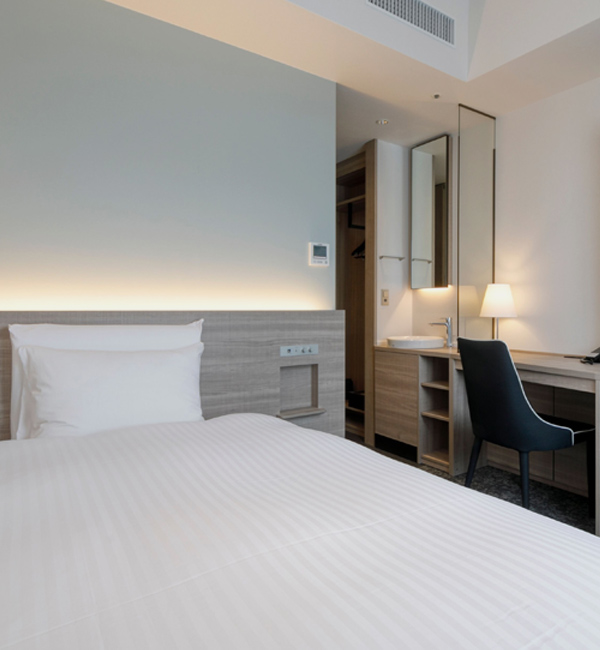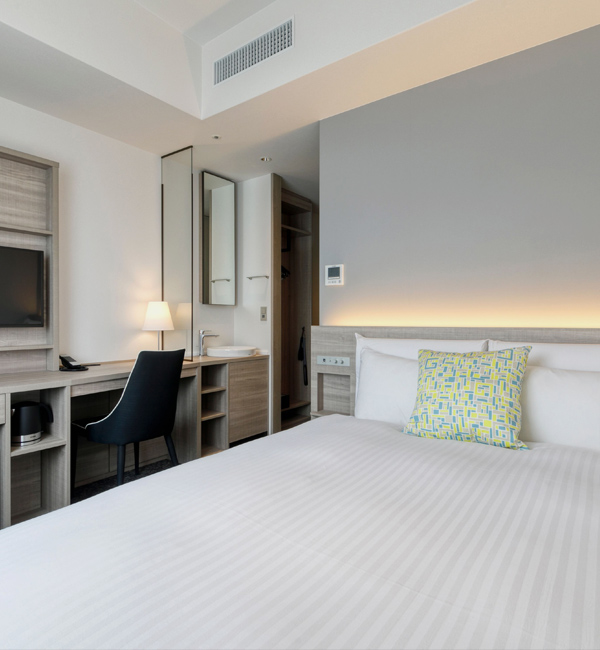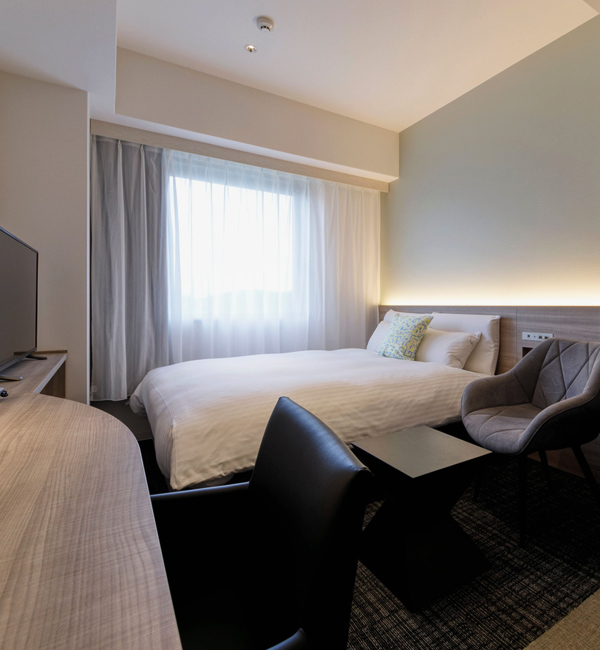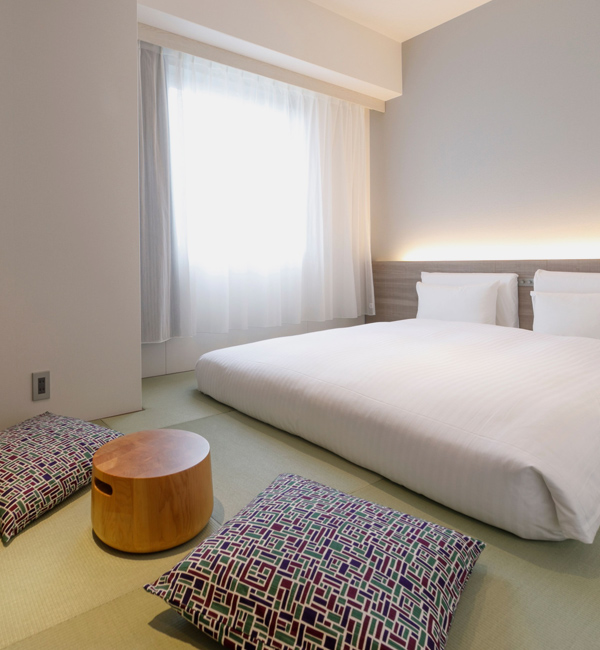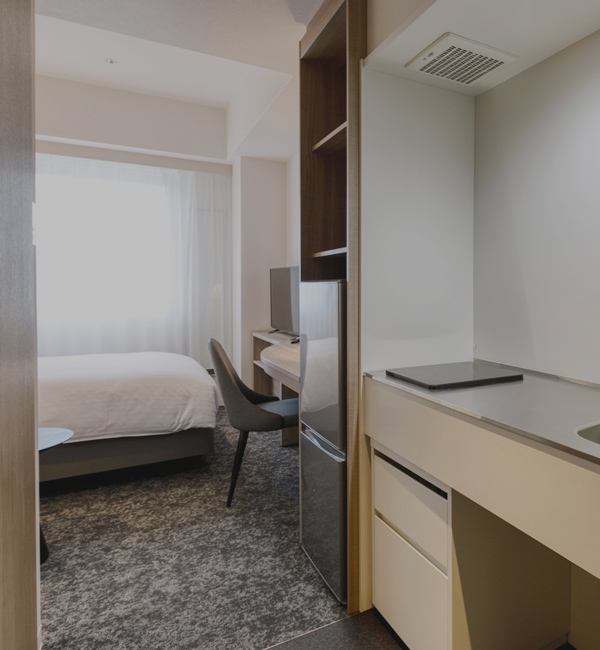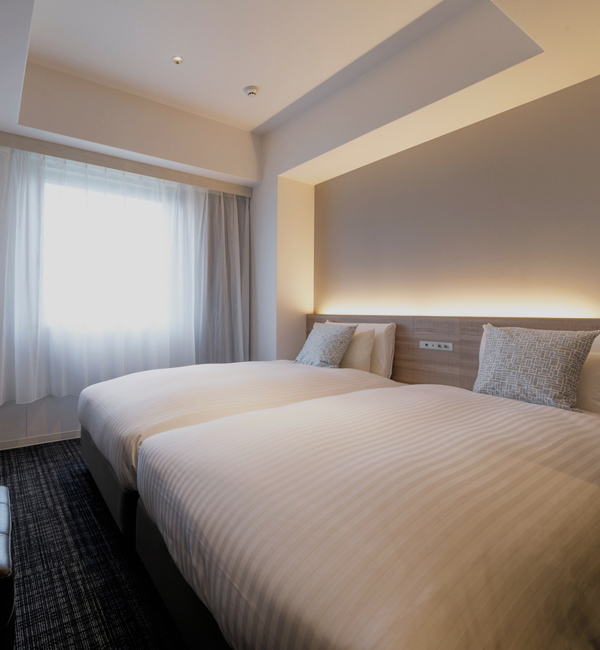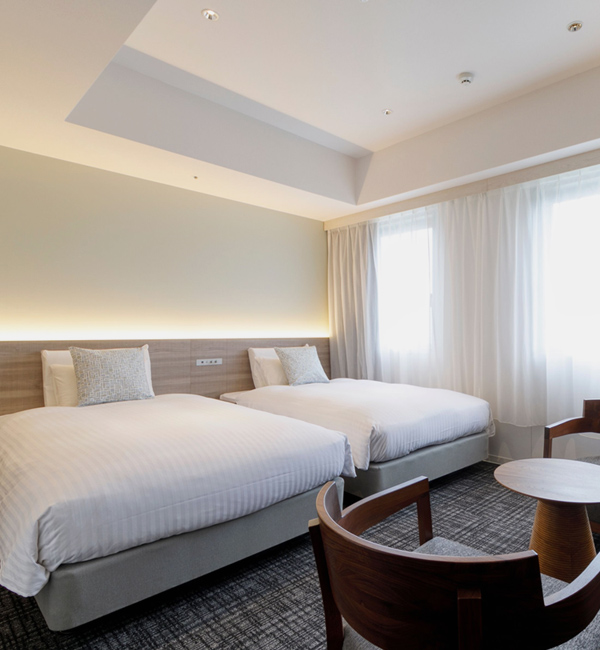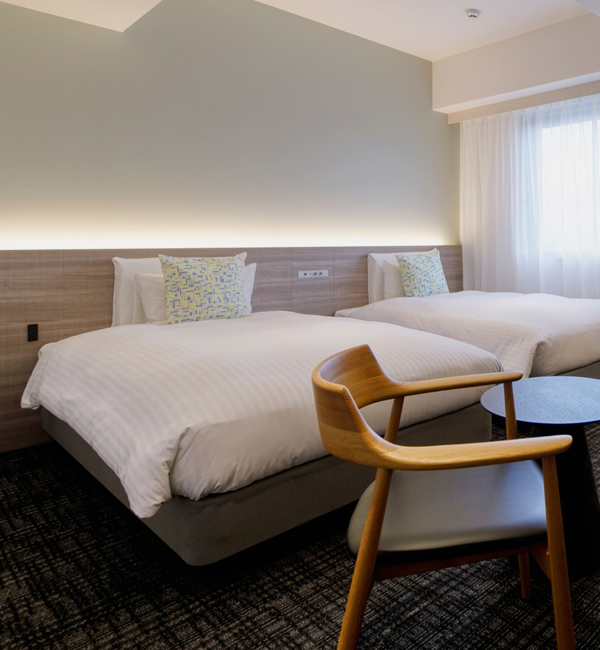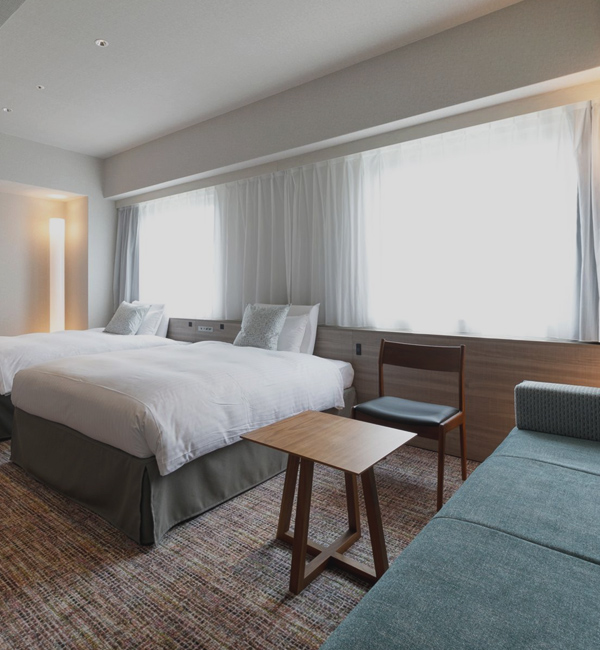 Room facilities & Amenities
Completely covered with Wi-Fi

Mobile battery chargers available as well.

Waffle knit pajamas, gentle on the skin

Available in large and children's sizes.

Our hotel original textile

Created by Itoshima textile unite 'makumo' Cushions made with our hotel original fabrics.

Itoshima original blend coffee

Itoshima original blend coffee, created together with COFFEE UNIDOS with own roastery in the city of Itoshima.

Amenities, carefully selected
for our guests' wellbeing

Original shampoo made with natural ingredients created in collaboration with Itoshima cosmetics company PYURU. Skin care products for ladies and gentlemen are available at front desk.

Completely equipped
with air cleaning technology

All rooms are equipped with air cleaning technology, keeping the rooms clean.
Room facilities
・ TV

・ phone

・ internet connection (wireless LAN type)

・ electric kettle

・ toilet with washer

・ air purifier

・ tea set

・ refrigerator

・ hair dryer

・ desk lamp (rentable)

・ iron (rentable)

・ trouser press (rentable)
Amenities
・ hand soap

・ body soap

・ shampoo

・ conditioner

・ toothbrush set

・ razor

・ shower cap

・ hairbrush

・ towels

・ bath towel

・ pajamas
Restaurant
Two restaurants providing exquisite taste of Itoshima branded fresh ingredients.
Buffet style restaurant


Plait du Soleil

Creative Japanese cuisine


ITO DINING
Buffet style restaurant,
arranged with a focus on Itoshima ingredients

Buffet style restaurant Plait du Soleil, with long-lasting reputation for delicious French cuisine, where the chef wields his skills.
Varieties of creative dishes, prepared with carefully selected Itoshima ingredients, are available for breakfast, and can also be savored for lunch and dinner as well. Please make a reservation for party and reception banquets, as well as course menus for birthdays, anniversaries and other festive occasions.

Location
Hotel ground floor
Holidays
Without
Capacity
Table seating: 89, terrace seating: 30
Opening hours

Weekdays
Breakfast
6:30~9:30 (OS9:00)
*1,600 JPY (tax included) for outside guests
Lunch
11:00~14:30 (OS.14:00)
Dinner
17:30~21:00 (OS:20:30)
Weekends and holidays
Breakfast
6:30~9:30 (OS9:00)
*1,600 JPY (tax included) for outside guests
Lunch
11:00~15:30 (OS.15:00)
Cafe
15:30~17:00
Dinner
17:30~21:00 (OS:20:30)

Deliciousness, our guests desire every day.
Seductive menu, rich with Japanese and Western flavors.

ITO DINING at the Genki Club Ito/Ito Hot Baths, 3 minutes by foot from the hotel, offers everything from fixed menus to limited seasonal courses, very popular pudding, and assorted items typical for public baths, such as shaved ice, banquet dishes and other.In order to bring out the utmost deliciousness from our ingredients, we also make all sauces and dressings ourselves. Our restaurant is surely to fulfil all the expectations of a wide variety of guests, all the way from children to the elderly.

Location
At the second floor of Genki Club Ito (3 minutes by foot from the hotel), 765 Tomari, Itoshima-shi
Holidays
3rd Wednesday of every month,Second Wednesday except January, May, August and December
Seating capacity
120 seats
Opening hours

| | | |
| --- | --- | --- |
| Weekdays | Lunch | 11:30 - 15:00(14:30 L.O) |
| | Dinner | 17:00 - 20:30(20:00 L.O) |
| Weekends and holidays | | 11:30 - 21:30(21:00 L.O) |

Reservation/Inquiry
TEL. +81-92-331-1000
HP
Genki Club Ito ・ Ito Hot Baths Facilities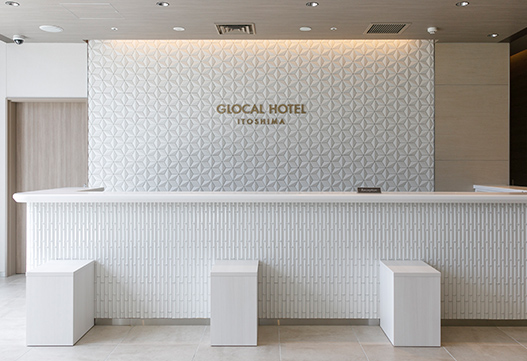 Front & Lobby
Facing large windows, the modern front desk with an emphasis on white may be found at the end of the bright vast lobby.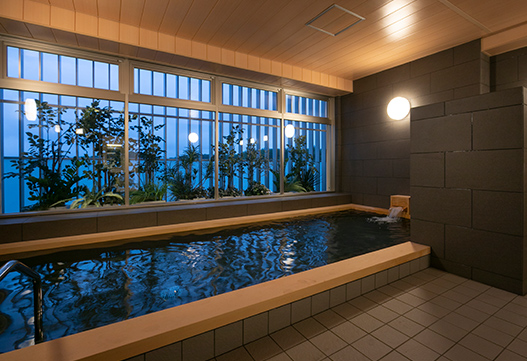 Big bath
Large bathing area furnished for the pleasure of hotel guests. Soak in the large bath, reinvigorate. After the bath you are kindly invited to relax at the lounge only available for hotel guests where detox water and other drinks, sweets and other refreshments are available free of charge.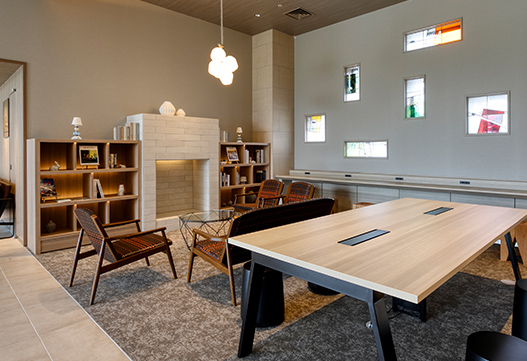 Books & Cafe
Book cafe, a space for relaxation in the corner of the ground floor lobby. Equipped with Wi-Fi and recharging outlets.
Art
The hotel emphasizes interaction with art and
displays Fukuoka resident sculptor Hiroshi Katayama's sculptures throughout our premises.
Various art pieces, such as block prints, aquarelles, drawings and other are exhibited
in hallways on each floor as well as in all guest rooms.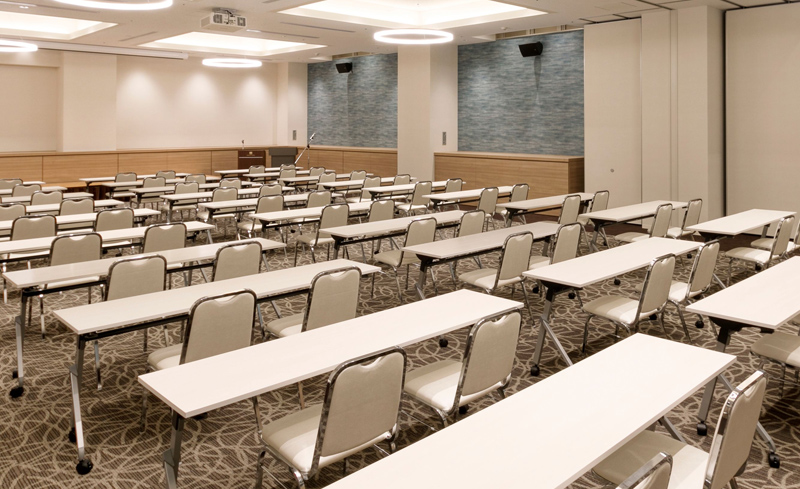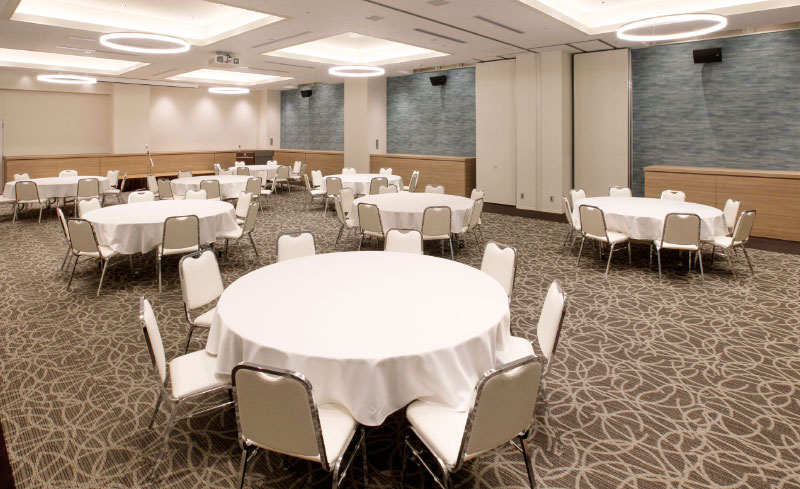 Banquet & MICE
Convention hall provides seating for seminars of up to 180 participants when arranged in theater formation; segmentation also possible.
We aim to provide the most suitable business environment adapting to our guests' wishes.
Access
Approximately 40 minutes by car from downtown Fukuoka
Route
Fukuoka Airport
Fukuoka Circle Route
From Hanmichibashi entrance

Approximately 20 minutes
Fukushige JCT
To Noke

Approximately 6 minutes
Imajuku IC
Exit
National Route 202

Approximately 4 minutes
Tokunaga Intersection
Right turn
Kyudai Shinmachi Guchi
Left turn

Approximately 10 minutes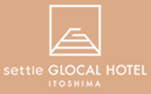 Fukuoka Airport
Subway
(Fukuoka Airport Line bound for Nishi-Karatsu)

Approximately 36 minutes
JR Chikuhi Line
Kyudai-Gakkentoshi Station
Kyudai-Gakkentoshi Station Bus Station
Kyudai Line(Itoshima)

Approximately 29 minutes
Kokusaimura-mae

Approximately 1 minute on foot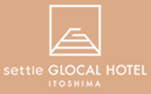 Fukuoka Airport
Subway
(Fukuoka Airport Line bound for Nishi-Karatsu)

Approximately 48 minutes
JR Chikuhi Line
Chikuzen-Maebaru Station
Maebaru Station North Exit
Kyudai Line(Itoshima)

Approximately 13 minutes
Kokusaimura-mae

Approximately 1 minute on foot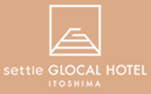 Fukuoka Airport
Taxi

Approximately 40 minutes
(Fee: 6,400 to 7,100 JPY)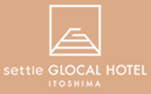 Guests arriving by car
Fukuoka Airport
Fukuoka Circle Route
From Hanmichibashi entrance
Approximately 20 minutes
Fukushige JCT
To Noke
Approximately 6 minutes
Imajuku IC
Exit
National Route 202
Approximately 4 minutes
Tokunaga Intersection
Right turn
Kyudai Shinmachi Guchi
Left turn
Approximately 10 minutes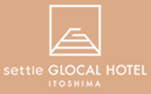 Guests arriving by train
Fukuoka Airport
Subway
(Fukuoka Airport Line bound for Nishi-Karatsu)
Approximately 36 minutes
JR Chikuhi Line
Kyudai-Gakkentoshi Station
Kyudai-Gakkentoshi Station Bus Station Kyudai Line(Itoshima)
Approximately 29 minutes
Kokusaimura-mae
Approximately 1 minute on foot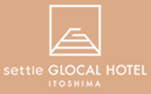 Fukuoka Airport
Subway
(Fukuoka Airport Line bound for Nishi-Karatsu)
Approximately 48 minutes
JR Chikuhi Line
Chikuzen-Maebaru Station
Maebaru Station North Exit Kyudai Line(Itoshima)
Approximately 13 minutes
Kokusaimura-mae
Approximately 1 minute on foot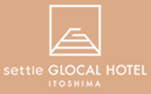 Guests arriving by taxi
Fukuoka Airport
Taxi
Approximately 40 minutes
Fee: 6,400 to 7,100 JPY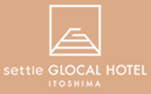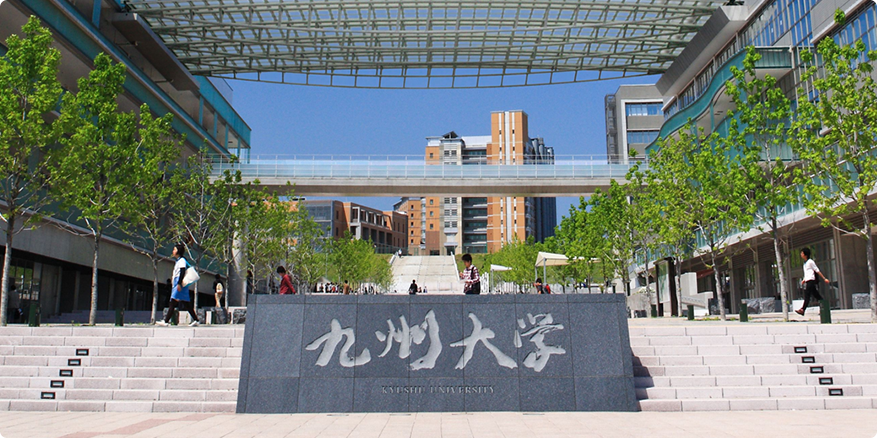 For everyone affiliated with Kyushu University
Please be informed that we have special package offers
for guests affiliated with Kyushu University.
Recommended